Lady E'owyn
Picture is Lady Eowyn (aka Flick).She was born in nov. 2003. Her sire is Marvellous Encore (Morgan imp USA). Her dam is Country Road Moonshine (Arabian). Country Road Moonshine is by Simeon Soloman who is SE. He is by Al Karim Ibn Moniet out of the world renowned Simeon Safanad. Moonshines dam is Crabbet/English lines. 'Flick' has featured in a Australian Magazine "Horsepower" and she is also in the 2006 Australian Morgan Horse Calender.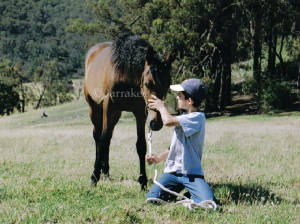 Morabs History
The Arabian breed is the purest breed in the world and oldest pure strain of horse. This ancient breed has been used to help formulate almost every known light horse breed in the world.
The Morgan breed originated with a singular stallion named Figure (or Justin Morgan as he was better known). This one stallion is thought to have been a sport, which is a horse that is unusually genetically strong with his characteristics
.
For more than 100 years the Morgan / Arabian cross was utilized to build other breeds but it was not realized as a breed by itself
With the formation of the first Morab registry, increased awareness for the Morab began. Small groups and shows arose in the western regions and then throughout the Midwest which boasted the highest concentration of the breed. Now there are movements to establish good numbers of Morabs throughout the entire U.S.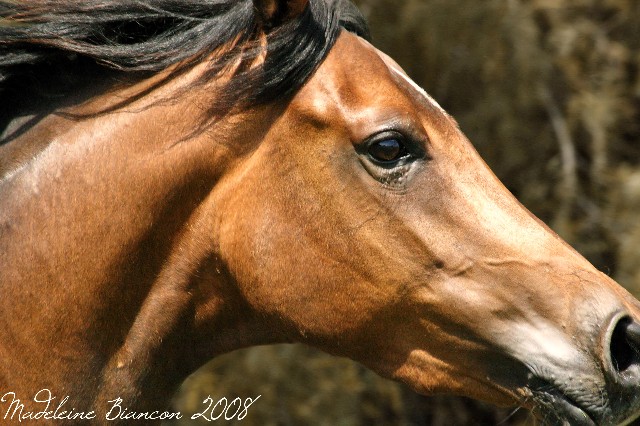 Lady Eowyn @ 4years